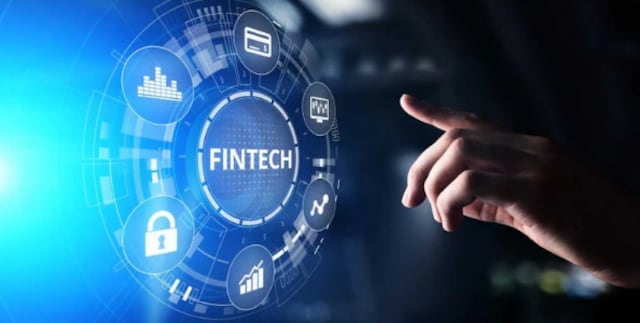 Representative picture. CNBC TV 18
The term "unbanked" refers to individuals without a bank account or access to financial services. Most unbanked people use only cash, and many don't have insurance, a pension, or another safety net often associated with traditional retirement and savings accounts.
Various fields of financial data are required to generate credit scores. If this is not available, it is impossible to draw a complete picture of the segment's economic behavior.
Unfortunately, this makes the unbanked population invisible to traditional banks. This shows a need for innovation in financial services to disrupt the current financial system and make it more inclusive.
Until recently, such market realities have kept the unbanked or underbanked from accessing the services they need.
FinTech companies are addressing current inequality in financial services and seeking a level playing field. They operate outside the confines of traditional finance and greatly improve access for the unbanked.
And since FinTech companies are data-driven, solving these problems for the unbanked also opens up new opportunities by providing rich data about the income, spending habits, needs and desires of this segment of consumers. FinTechs are revolutionizing the financial services sector by taking a new approach to an old problem.
Economic patterns are a powerful discovery tool, and by leveraging data that just wasn't available before, FinTech companies are gaining impactful insights to help clients succeed. This is driving innovation that can provide efficient, highly personalized services that go even beyond banking and enable a complete lifestyle transformation.
FinTech companies are able to create a complete picture of a customer's economic behavior. The above puts this sector in an ideal position to build an alternative to an archaic system and develop personalized financial products based on a comprehensive representation of the customer journey. This allows for better, faster decision making and more flexible pricing than established companies.
Increasing internet penetration and online banking capabilities are enabling fintech companies to penetrate remote areas where physical bank branches cannot be established. By providing access to essential products or services such as savings tools or financing, FinTech companies enable people in remote areas or unbanked low-income individuals to save, grow their money and access government programs and assistance.
Unlike traditional banks, FinTech companies require minimal paperwork to issue loans. This makes borrowing from them much easier and faster. FinTech companies are also using AI to risk-assess customers with limited or no credit histories; Ratings based on indicators such as income and spending patterns. This gives micro-borrowers and local businesses access to microfinance services for essential purchases and capital investments.
FinTech companies can quickly launch new features and products by testing new innovations in secure sandboxes while verifying regulatory compliance and data security. This enables FinTech companies to deliver innovative products and services faster, yet securely.
FinTech innovations are also making fast and secure digital payment methods available. The use of AI enables FinTech companies to instantly verify and transmit digital payments. Online payment methods offer more flexibility, convenience and ease of use and improve access to essential goods and services for all.
FinTech can solve problems related to the storage and transmission of value and help the banked and unbanked population become more financially included.
We believe that blockchain technology and fractional ownership have solved the problem of digitally transferring stored value. Real estate, works of art and commodities such as gold have an established underlying asset. The ability to own and trade fractions of these types of assets has the potential to disrupt more than just the traditional financial services industry. For those without a bank account, it could be transformative.
FinTech is paving the way to the future, empowering the unbanked population worldwide by collecting data leading to solutions that are instant, stable, secure and sustainable. Revolutionize how companies will serve these customers in the future.
The author is Chief Executive Officer and co-founder of PaySprint, a fintech company focused on next-gen neo-banking solutions offering a Unified Open API platform
Read all Latest news, Trending News, Cricket News, Bollywood News,
India News and entertainment news here. follow us on facebook, Twitter and Instagram.